2019 Ford Ranger
$24,300 *

Starting MSRP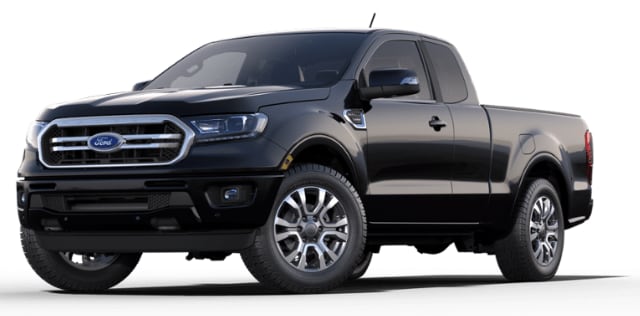 Proudly Serving Richardson, TX
How Much Does the 2019 Ford Ranger Cost?

The starting MSRP of the 2019 Ford Ranger is $24,300. *
 

How Many MPG Does the 2019 Ford Ranger Get?
The 2019 Ford Ranger is capable of achieving 21 mpg in the city and 26 mpg on the highway. **
Base Engine
 2.3L EcoBoost I-4
What's New for the 2019 Ford Ranger?
Not all pickup trucks have to be incredibly huge, because not everyone who needs them is an industrial worker. At the same time, you still want a pickup truck big enough to hold you and your spouse's mountain bikes. This is where you can look to the 2019 Ford Ranger. As a midsize truck, the 2019 Ford Ranger can be useful for outings like picnics and road trips. It's a truck for families and friends who love the great outdoors. There are versions you can get that are for off-roading. This is a vehicle made for adventure. There are some noticeable differences with this year's model, as well as some satisfying specs.
This is the first Ford Ranger model made since 2011 that's available for purchase in America, so there are definitely some upgrades. The engine size, which is 2.3L, has remained consistent. However, the 2019 model uses the power of EcoBoost to consume fuel more efficiently. Horsepower has nearly doubled that of the previous model at 270. Finally is the city and highway mpg. The 2019 vehicle has 21 for city and 26 for highway, which is both two more miles than the 2011 Ford Ranger. If you're planning on upgrading, then you'll find the specs are just as good if not better with the newer model.
There is a difference in the exterior design. Besides a more modern, upgraded look, the 2019 Ford Ranger has a design that provides more support for both the front and rear bumpers. Most of the truck is made of steel, with the hood and tailgate being made of aluminum. The engine has 10-speed automatic transmission, which is double that of the 2011 model. The engine also has a forged crankshaft and rod, allowing it to output more power. A double roller timing chain is built into all models, which additionally helps with horsepower.
The FX2 and the FX4 are two new versions of the 2019 Ford Ranger. They're both off-road models, with the FX2 being two-wheel drive and the FX4 being a four-wheel drive vehicle. Some similarities between the two include all-terrain tires and inactivated dampers. There are also the steel front ash and skid plates. The FX4 has the added safety of automatic braking to help prevent car accidents. Like other Ford models, the Ranger has an eight-inch touchscreen with the option of adding navigation.