LOW PRICE TIRE GUARANTEE*
Why buy tires anywhere else when North Central Ford offers all of this:
15 major brands
30-day price guarantee
We'll shop tires to find the lowest price for you
Genuine Ford parts and accessories
18-time Ford President's Award winner for Service
Over 20 Certified Ford Master Technicians
Benefits of Tire Service
Tires are a component of your vehicle that you may easily overlook on a daily basis, but they are nonetheless an essential part of your day-to-day use of your vehicle. As you cruise through Dallas and beyond in your Ford car, SUV, truck or minivan, the tires are responsible for your slowing and stop times, your ability to navigate turns safely, your vehicle's fuel economy and even wear and tear on other Ford vehicle components. While you may not think about getting Ford tire service regularly, you can see that this is a type of service that you should make time for at least every couple of months if you want to enjoy the best experiences possible on the road in your Ford.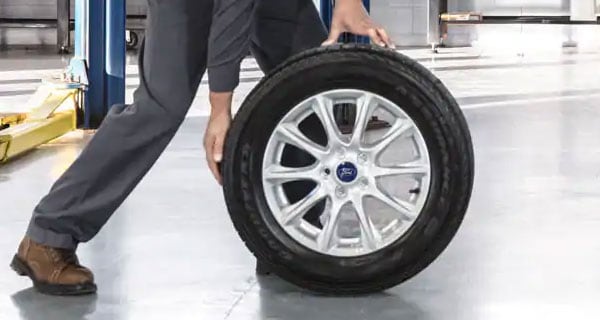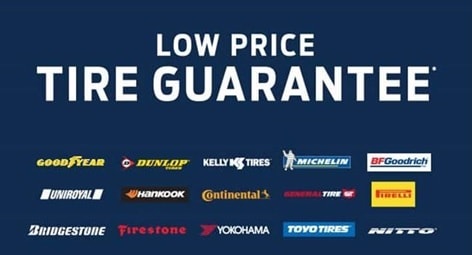 Customer Reviews
North Central Ford
1819 N Central Expy, Richardson, TX 75080
Serving
Richardson

,

Dallas

&

Plano

North Central Ford has been serving drivers in the Dallas area for many years, providing high-quality cars to discerning auto shoppers. We also are your partner in the care and maintenance of your Ford over the years. Our service center is manned by well-chosen certified automotive mechanics and specialists who are each eager to help you with all of your automotive issues and concerns. You can rest assured that there is not a Ford auto service that we are unable to complete for you with great results and in a timely manner. In fact, our auto experience and training levels are so significant that we are able to complete quality work on any make and model that you own. North Central Ford is ideally located just north of the downtown Dallas area in an exceptional location that is easy to reach. Our service center is open to serve you for long hours most days of the week, and this means that it is convenient to get the tire service that your vehicle needs. We also welcome requests for service appointments.
Richardson Tire Service
Whether you are concerned about a specific issue with your Ford's tires or you want to schedule maintenance service because it has been awhile since your last service, we are ready to help you with all aspects of tire maintenance and services. Many maintenance services are completed with labor only, and there are no replacement parts needed. However, when new tires, struts, shocks or other related components are needed, rest assured that we can work quickly to get the job done right. We carry most parts in-stock to ensure fast service results. Keep in mind that these are always OEM parts. Your vehicle will never be serviced with lower-quality OEM parts when you bring it to North Central Ford. North Central Ford is your reputable and established source for quality new Ford vehicles as well as for all of your automotive service needs. You can rest assured that we have the parts, equipment and skills necessary to provide you with stellar service each time that you bring your vehicle into our service center. If you are eager to set up tire service for your Ford or if you need any other auto services soon, contact North Central Ford to make an appointment during our business hours.
---
* Valid on dealer-installed retail purchases only. Requires presentation of competitor's current price ad/offer on exact tire sold by dealership within 30 days after purchase. For online quotes, guarantee applies only to new tires sold on retailer websites. Excludes tires sold by third parties on marketplace sites and any resellers.