The Bedrock of Our Approach
At North Central Ford, our goal is to make your car buying process as easy as possible. That's why North Central Ford strives to provide you a better buying experience. We keep things stress-free, straightforward, and simple by offering a streamlined buying process that transpires quickly without a ton of paperwork. When you visit with us, we don't bounce you around from one employee to another. You're assigned one Experience Guide from the start, and they will accompany you all the way through your buying experience.
How Does Sonic Price Work?
We hate haggling over prices as much as you do. That's why we've limited the haggling process with the Sonic Price. Each of the cars we sell comes with the Sonic Price, which means that our cars are sold at the same price of identical vehicles near you. Skip all the wrangling with Sonic Price, and you will always get the best price up front.
Buying with Sonic Pricing is as easy as 1-2-3!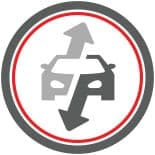 We base the Sonic Price on the selling price of identical vehicles in your locale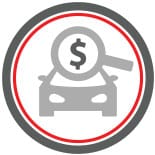 You'll find that the price matches up to your research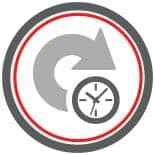 We eliminate the unpleasant, back-and-forth negotiation process
Remove the anxiety and stress. The Sonic Price lets you enjoy purchasing your next car. Find your next Ford today!
The Sonic Automotive Guest Experience