Meet the 2018 Ford Mustang. The most powerful model. Ever.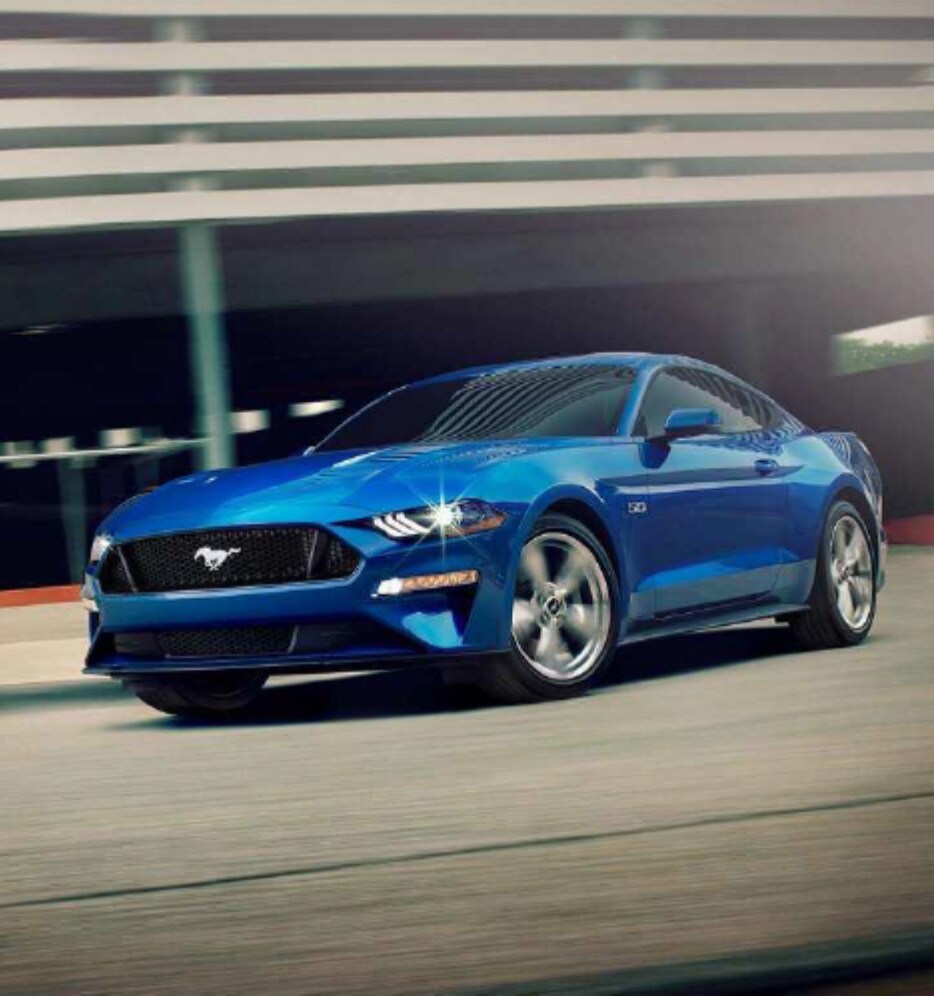 Performance? You got it.
The all-new 2018 Ford Mustang comes from a historical line of classic V8s. This year, it's all about the maximum performance. With the addition of the dual fuel, low pressure port fuel, and high pressure direct injection, the Mustang's powerful 5.0L engine carries 460 horsepower and 420 lb.- ft. of torque. The other engine choice is equally impressive. Choose your
2018 Mustang
with the all-new 2.3L EcoBoost engine that never fails to perform. With even more torque than before at 350 lb.-ft., the innovative EcoBoost engine's transient overboost function will lift any output on every change of gear. Smooth and seamless. Optional this year is a 10-speed automatic transmission worth indulging. Ford has created their own patented technology for the 10-speed, which includes optimum efficiency and ratio progress. The capability of the upshift and downshift now comes more accurately and quickly. Available steering wheel-mounted shift paddles can be included for those Mustang owners that crave ultimate control.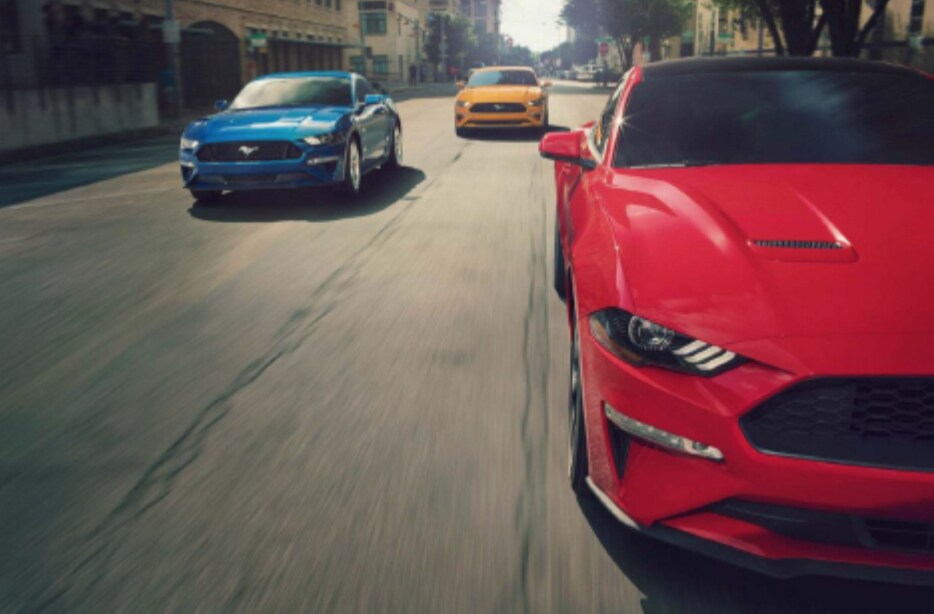 The classic sound of the Mustang's rumble is recognized anywhere - and now you can control just how much you want to be noticed. The quad-tip exhausts have their own active valve, meaning the exhaust system on the 2018 Mustang is fully variable to the volume of that classic rumble. Ford didn't slow down this year when it came to technology either. Available in 2018 is an impressive 12-inch digital instrument LCD cluster that is fully customizable. Choose from three different modes (Normal, Sport, Track) and select your own colors to perfectly match you and your Mustang's personality. Each mode can be independently modified as well, allowing you to get the absolute most out of your driving experience and mood.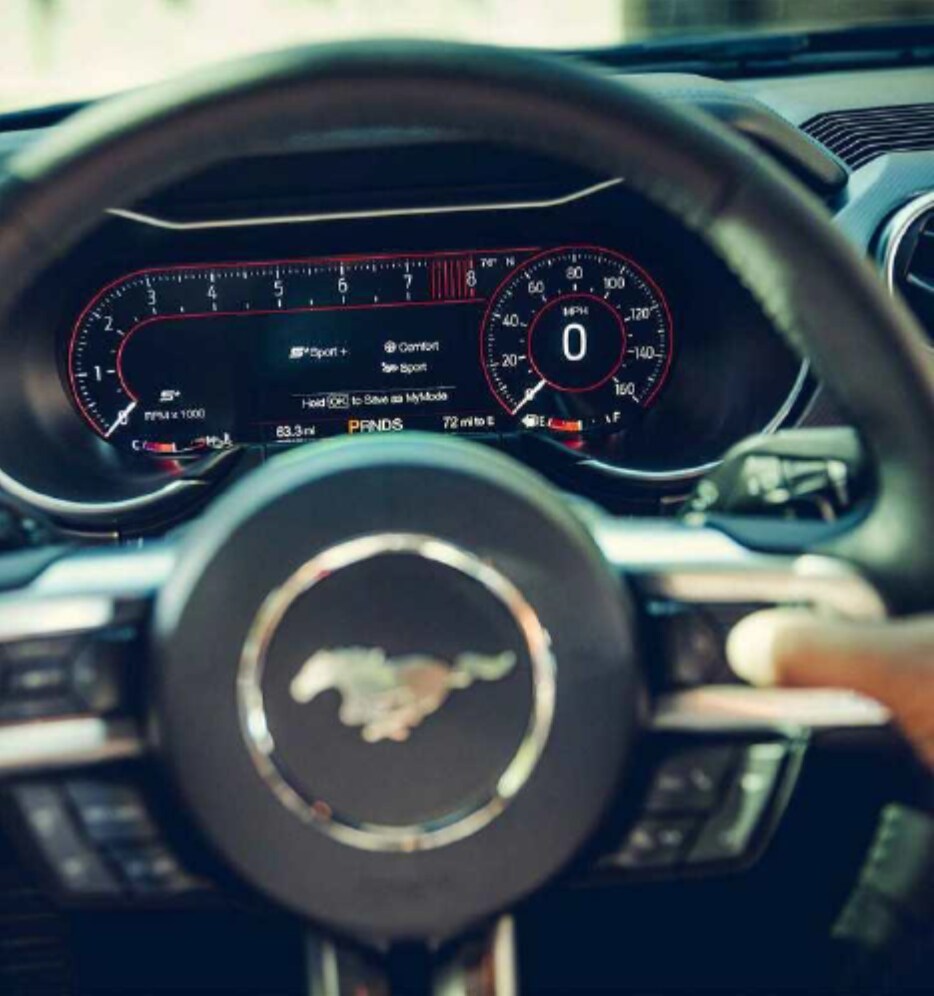 The instrument LCD cluster also comes with drive settings from the MyMode system. From steering to suspension preference, the system will remember just what you like every time you start up. The instrument LCD cluster has standard features too, including performance metrics that are shown in real time. Keep track of your longitudinal g-forces, automatic starts, countdown starts, lap times, and acceleration times. Users also get to enjoy the launch control and electronic linelock. The launch control assures that the brakes, powertrain, and traction are fully integrated so every start is smoother than the last. The electronic linelock locks the front brakes while the back tires are warming up.